---
Hey park enthusiasts, it's Piper here!
Thought maybe we'd talk about some amazing lodging options associated with our National Parks. As if visiting a beautiful park wasn't reward enough, why not make it extra special by staying at a historic hotel within the National Park?
Staying within the park has many perks but be sure and do your research and make sure you're well versed on open seasons, amenities, location, price point, reviews, etc… and book early! While most have a specific "parkitecture" unique to that park they all provide a great rustic vibe perfect for your visit. Most accommodations have several national park lodging options as well (i.e. cabins, hotel rooms, etc.)
Here are a few advantages of national park lodging for a fully immersive park experience:
1. Panoramic views, access to hiking trails, and rentals for kayaks, paddle boards, etc…
2. Parking and avoiding waiting in line at the entrance gate when the park opens
3. Access to the park earlier/later in the day – perfect for sunrise/sunset or wildlife viewing
4. Dining options that are sometimes only available to hotel guests
5. Ability to stop by your room during the day to rest, get a snack, etc.
Here are a few of my favorite hotels: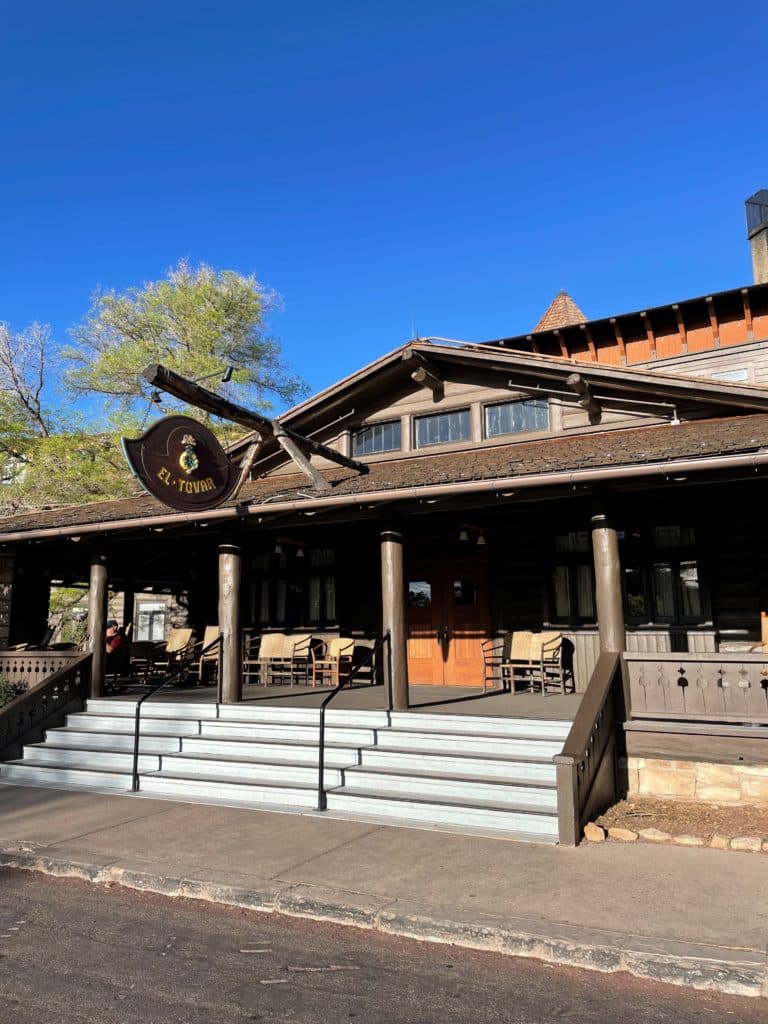 Grand Canyon National Park
El Tovar Lodge (established in 1905) was originally a Fred Harvey hotel; located on the south rim; designated a national historic landmark in 1987 and host to many dignitaries over the years
Yosemite National Park
Ahwahnee Lodge (established in 1927 – formerly Yosemite Hotel) natural yet elegant hotel; it can be hard to get a reservation to eat at the hotel without being a hotel guest
Zion National Park
Zion Lodge (established in 1925) only in-park lodging at Zion
Death Valley National Park
The Inn at Death Valley (established in 1927) AAA-rated four-diamond resort; known for its relaxing, pampering atmosphere
Yellowstone National Park
Old Faithful Inn (established in 1903) is known as "the world's largest log cabin"; a national historic landmark; only open for summer lodging
Hot Springs National Park
Hotel Hale (built-in 1892) is a private luxury, hotel not run by an NPS affiliate; located in an original bath house on bathhouse row
Shenandoah National Park
Skyland Resort (established in 1890) actually older than Shenandoah NP; along skyline drive
Mount Rainier National Park
Paradise Inn (established in 1916) is known as one of the West's greatest lodges
I hope you can get out to see these beautiful, historic places. They certainly can add to the already amazing experience of visiting America's National Parks!
Until next time… Get out there and explore!
Follow the trail to The Highlands and discover the bright life. Stay up-to-date on everything that's going on around The Highlands by signing up below!