Marks the Spot
The Highlands by Caldwell Communities is located in Montgomery County. Our new homes in Porter, TX are just a short drive north of Houston, TX, or east from The Woodlands and Conroe. Our community is situated right off Texas Highway 99, also known as the Grand Parkway. You'll find new homes near Grand Parkway deep in the green heart of a densely treed, natural oasis with large, rippling blue lakes and meandering trails. It's a place with an exciting off the grid feel, in a convenient location that keeps you connected to everything you want and need.
SEE LOCATION
Favorite Finds
Discover these local treasures and one-of-a-kind places, all only a hop, skip and a jump from your new home at The Highlands.
Mercer Botanic Gardens
Wander and wonder through this not-so-secret botanical garden. Located in Humble, Mercer Botanic Gardens spans over 400 acres and features bamboo, color displays, daylilies, endangered plants, ferns, gingers, herbs, and tropicals. There is also a walking trail system, picnic area, hickory bog, cypress swamp, ponds, and playgrounds too. Stop at the Visitors Center to plan your day of botanical discovery.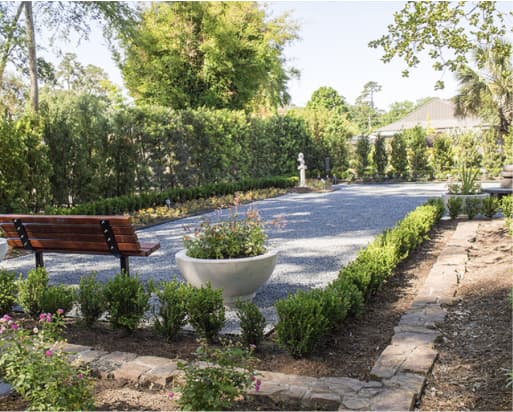 Theiss Farms Market
Does anything taste better than a fresh summer tomato or sweet Texas corn? Find out at Theiss Farms Market. This family-owned business has been selling
fresh and local vegetables for over 158 years. The market is open seven days a week, March through October, and reopens during the holidays with
Christmas trees!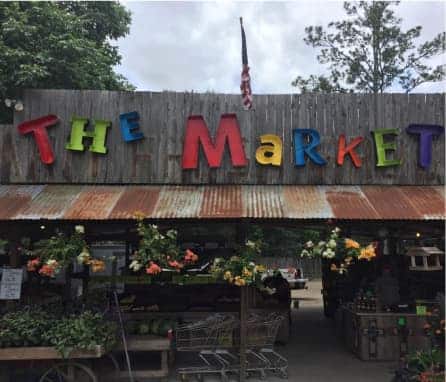 Old Town Spring
Spend the day shopping and dining in this lively and historic site. The site of a 19th century railroad hub is now a favorite destination for families and groups of friends. Wear comfortable shoes because there are over 100 local businesses to explore! Most stores are open Tuesdays through Sundays, 10 a.m. to 5 p.m.
Lake Houston Wilderness Park
Grab your backpack, roll up the sleeping bag, and make plans for a family adventure in a 4,700+ acres wooded wonderland. This park near New Caney is the only City of Houston park that permits overnight camping with lakeside cabins, A-frames, screen shelters, and all kinds of campsites. Make time for The Pine Grove Dining Hall and Joe Turner Nature Center.
H-E-B
You're favorite Texas grocer has 2 locations just 5 miles from The Highlands! HEB will be your go-to spot to grab ingredients for a home-cooked meal, snacks for the kids, and your favorite wine.
STAY IN THE KNOW
Stay in the know about our plans and progress on community amenities and scheduled lifestyle events.