If you've been searching for a low-maintenance home that comes with all the amenities and comforts of casual, laid-back living, you've probably come across this term, but you may not know just what a patio home is and how it differs from other single-family homes. Whether you're looking for patio homes for sale in Montgomery County, TX or just want to learn more about these fun and comfortable homes, you've come to the right place!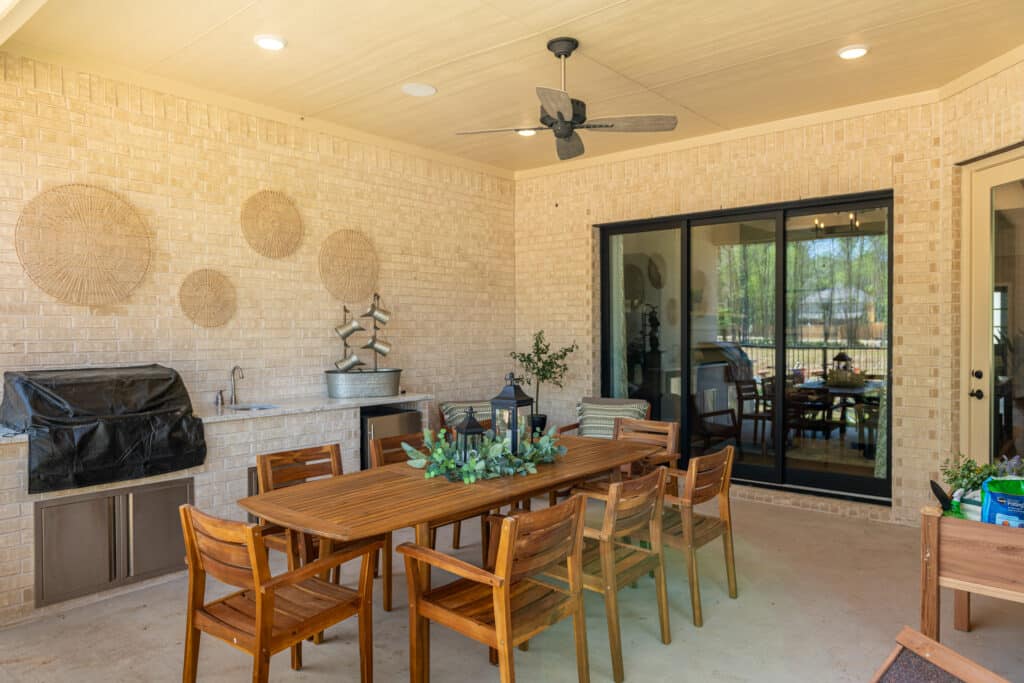 What is a patio home? Is it just a house with a patio? Patio homes may appear, at a glance, like any other single-family home, but these low-maintenance options boast some unique differences that help to set them apart and make them perfect for many of our 55+ residents who are looking for a hassle-free lifestyle that allows them to enjoy their golden years.
Of course, patio homes do feature a patio, often a private patio that is directly adjacent to the home or even partially enclosed. Where they differ from other single-family homes is that they are often only one story and do not feature the large yards frequently associated with standalone homes. Instead, their outdoor attractions are focused on that aforementioned patio and on shared amenities within the community, such as swimming pools, pickleball, golf, and more.
Patio homes are also usually built within communities or sections within communities of similar homes, making them perfect for folks who want to enjoy life without worrying about mowing the lawn or doing a lot of other outdoor maintenance.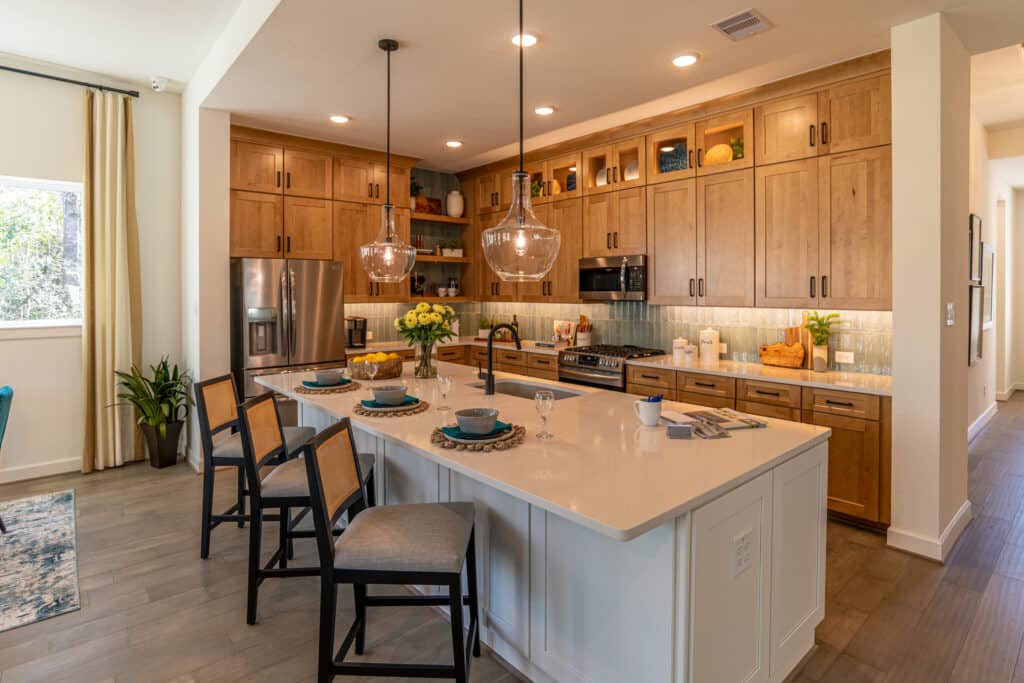 Who is looking for patio homes for sale? The answer is anyone who wants to enjoy the freedom of owning a home without having to worry about the expense and hassle of a lot of maintenance or extra space. It's the perfect balance of independence and convenience! Patio homes are generally smaller than other single-family homes, but their convenience and accessibility are second to none, making them perfect for both first-time homeowners and active adults who want to downsize without downgrading. Whether you want to spend an evening relaxing on your very own patio or enjoy the many amenities offered by a master-planned community designed around active adults aged 55+, you'll discover so many benefits to a patio home! Best of all, The Highlands has patio homes for sale today!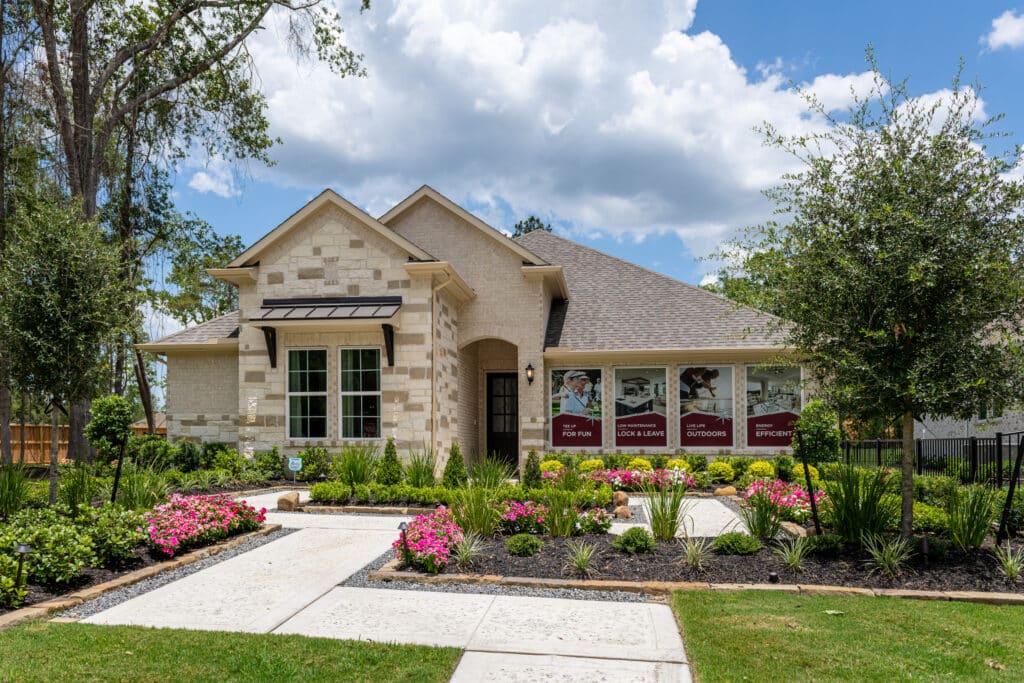 That's right. If you're looking for a new adventure where you can enjoy all the comforts of home without any of the hassles, you can find beautiful, low-maintenance patio homes from Caldwell Homes and David Weekley Homes right here in The Highlands! Not only will you enjoy all the benefits of these amazing homes, but you'll also have access to all the incredible things that our master-planned community has to offer, plus private amenities designated exclusively for this active adult section.
With 4,000 homes from 13 award-winning builders—including patio homes galore—The Highlands has something for everybody. Because we're a master-planned community, you'll find a lifestyle and extraordinary amenities that can't be beat. All you have to do is view some of the amazing patio homes available at Fairway Pines in The Highlands today, or fill out the contact form below to learn more!