Here in the U.S., we're justifiably proud of our national parks. They're some of the most pristine and beautiful landscapes on the planet, and each one provides a breathtaking display of nature's majesty. Nestled in a verdant, forested expanse, The Highlands sprawls across 2,300 acres of unspoiled natural beauty, boasting expansive, recreational lakes and numerous trails to explore. From towering trees to tranquil lakes, everything you'll find in our parks system offers a peaceful respite from the hustle and bustle of daily life. When it came time to build a planned community in Porter TX, the developers of The Highlands looked to our national parks for inspiration. Because of the densely wooded land upon which The Highlands was built, Caldwell Communities wanted the outdoor space and amenities surrounding these new homes in Porter TX to feel like a national park. The result is an environment that offers all of the peace and tranquility of a national park as well as upscale, modern amenities. It truly is where life shines brighter!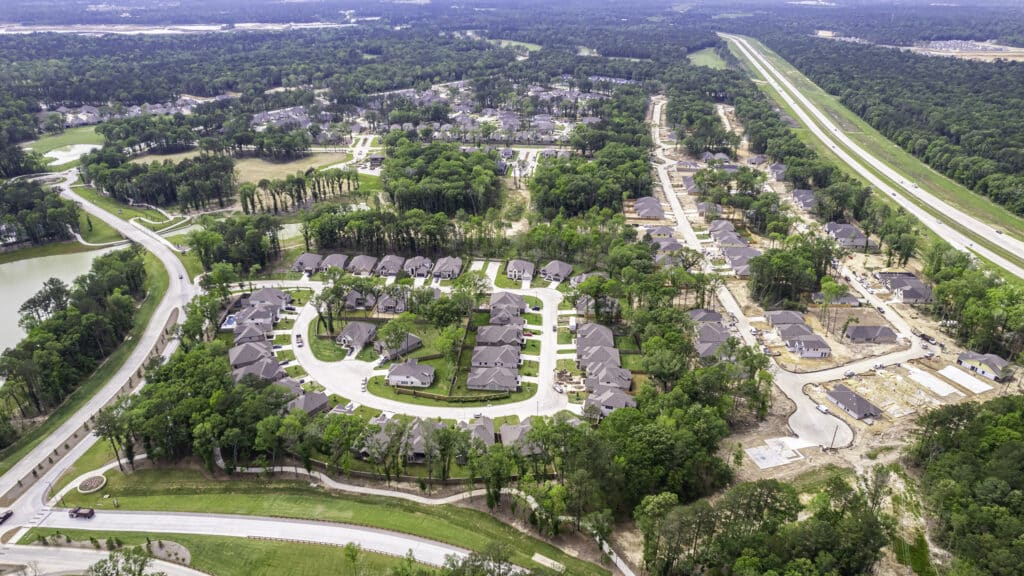 Of course, the homes at The Highlands are as breathtaking as their natural surroundings, with new homes from some of the 13 premier builders the options are endless. When we were developing The Highlands, we also wanted the outdoor experience to be just as impressive as your new home.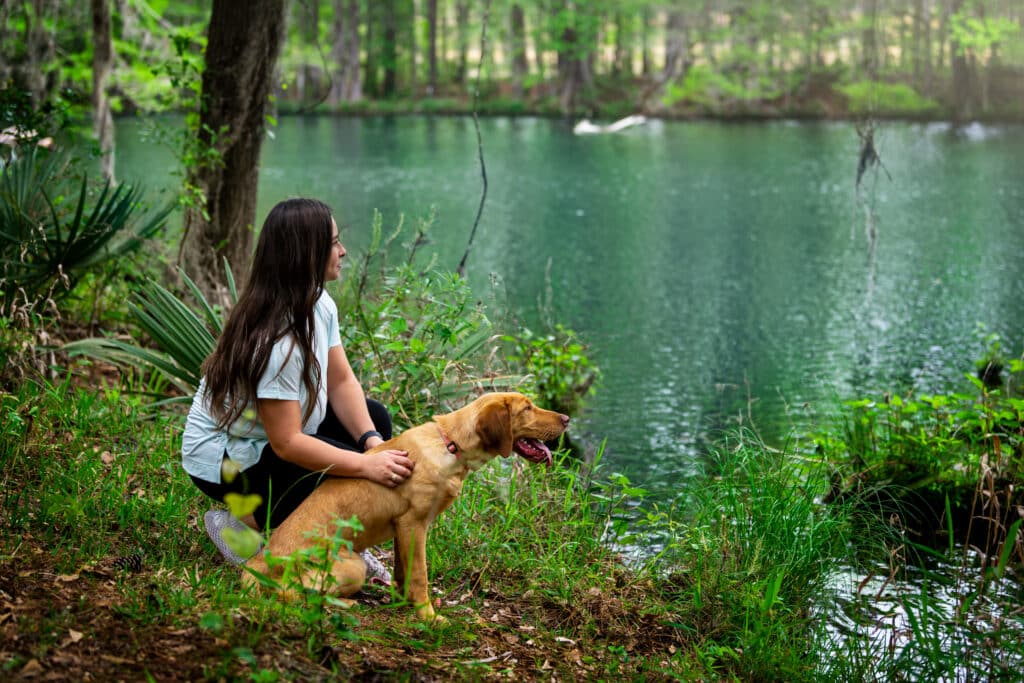 It started with selecting the site. From the beginning, we knew that this land, with its incredible natural forestation, was something special. Residents can access a 200-acre nature preserve with trails and seating meandering through the land, social memberships to Highland Pines Golf Club, multiple recreational lakes with centuries-old cypress trees, and much more. Living at The Highlands is like living in an exclusive resort nestled in the wilderness.
Of course, it also offers everything you could want from a planned community in Porter TX: 30+ miles of trails, a future resort style pool, lazy river, waterpark, state of the art fitness center and so much more. The Highlands has a great north Houston location that puts big-city conveniences right at your fingertips, even while you live in a home that feels like it's deep in the woods. It really is the best of both worlds!
Just like our national parks, The Highlands preserves the maximum amount of natural beauty while also offering safety and comfort for all our residents. Named for the high tract of land our master-planned community occupies next to the San Jacinto River, The Highlands enjoys easy access to the water while being perched high above. Our many lakes offer amazing opportunities for fishing, kayaking, paddle boarding, bird watching, or just skipping rocks and catching tadpoles!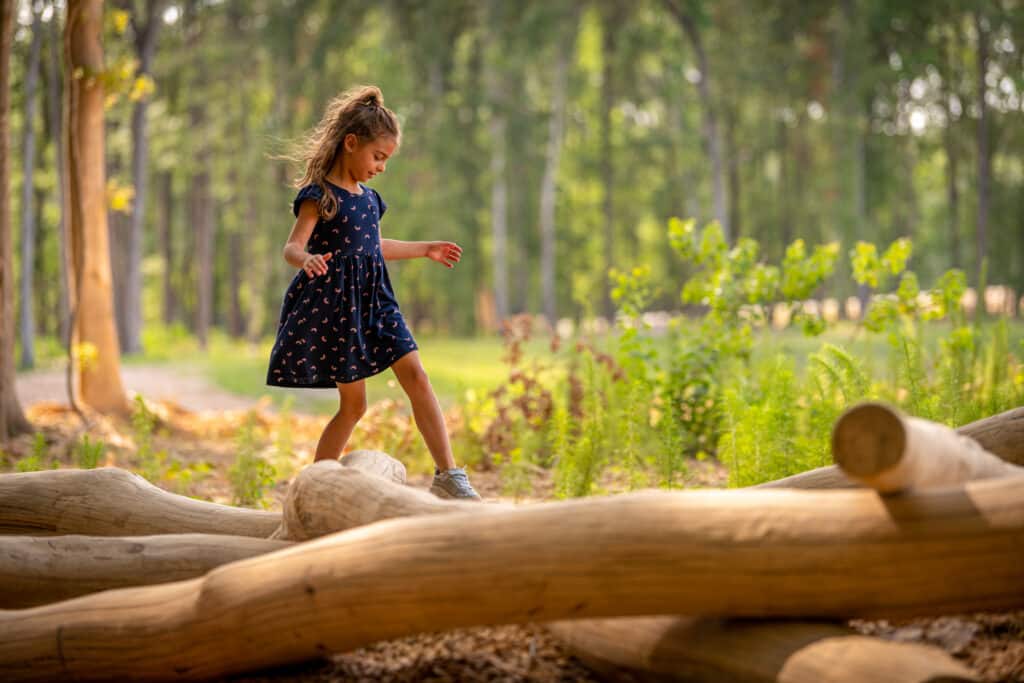 If you loved going to summer camps when you were a kid, staying in outdoorsy resorts as an adult, or exploring our nation's many national parks on family vacations, you'll find a home that's calling to you at The Highlands. Besides our beautiful homes, stunning natural surroundings, and numerous upscale amenities, we also offer a variety of lifestyle activities planned by our own full-time lifestyle director for residents year-round. Our unique location and our many amenities offer a life and a community unlike any other.
Sign up below to join the interest list and learn about new updates, home plans, and all the other exciting features coming to The Highlands!